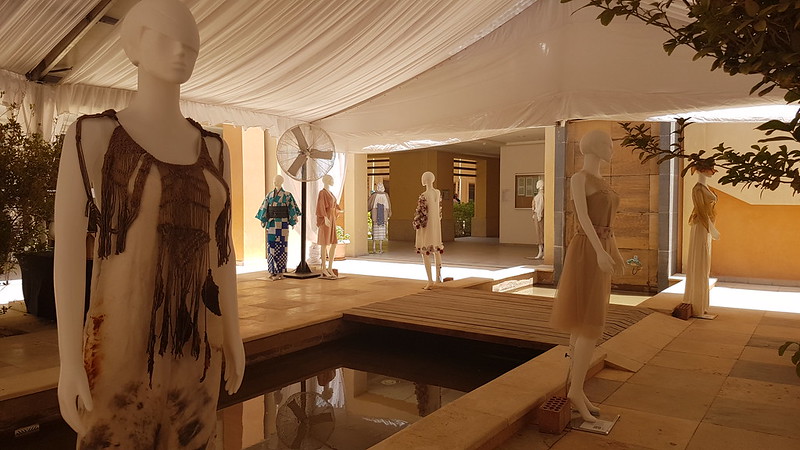 During July 28th - August 2nd, 2019, @ El Gouna, TU Berlin Campus in Egypt, FAB15 hosted the 15th International Fab Conference and the Fabricademy 2019 Exhibition.

The 6th Digital Fashion and Wearables Exhibition featured projects from Fabricademy students & alumni, labs and emergent designers from all over the world around the topics of Sustainability, Industry 4,0 and Wearable Technology, Circular Fashion, Biomaterials, Natural Dyes, Computational Couture, Digital Crafts, E-textiles & Wearables, Sot Robotics.
Can we reimagine the way we design, produce and consume textiles and fashion?
How technology can become a seamless extension of our bodies without costing our planet?
We invite you to get inspired by the project of a growing community of creators that expands the impact of the fab lab network to new territories.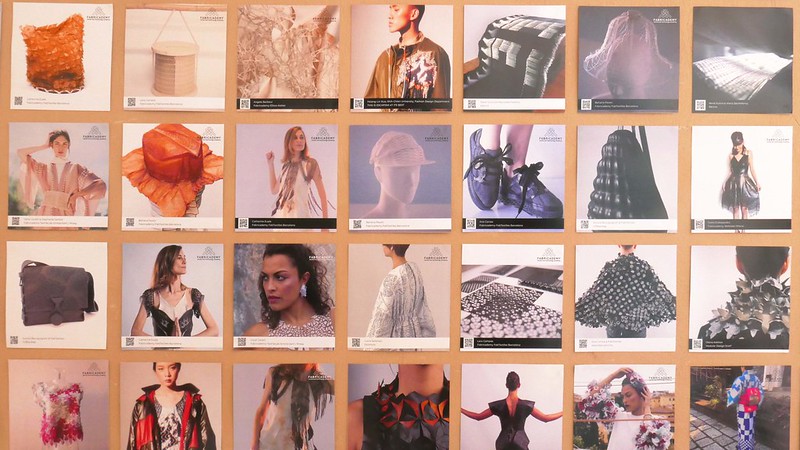 Check out the projects gallery here!
---
Academany Graduation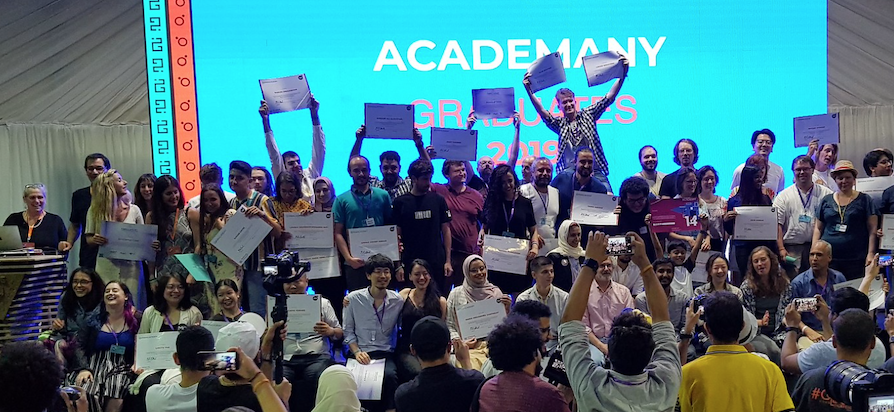 On August 1st, 2019, the Academany Graduation took place as well and more than 20 Fabricademy students received their diplomas.

All week long, different workshops and hands-on activities to empower the maker community were organized promoting the works that students and practitioners developed at our nodes:
FabTextiles Barcelona, TetileLab Amsterdam - Waag , Ellora Atelie - Saõ Paulo, Brazil, Fab Lab Kamaura - Japan.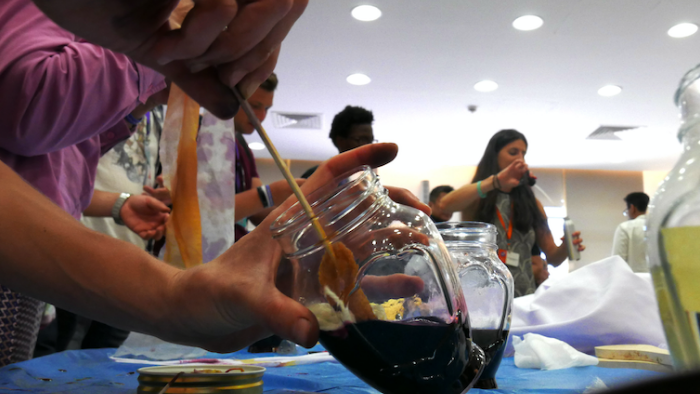 Natural Dyes and Biomaterials Workshop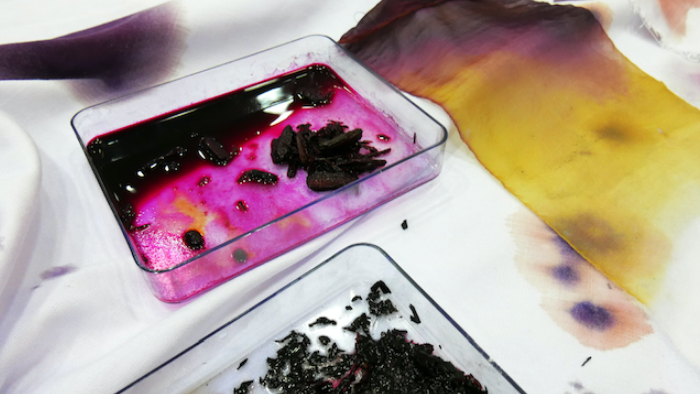 Natural Dyes and Biomaterials Workshop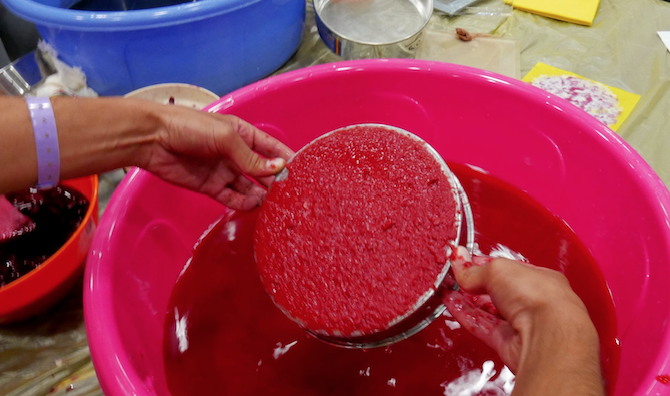 Paper Making Workshop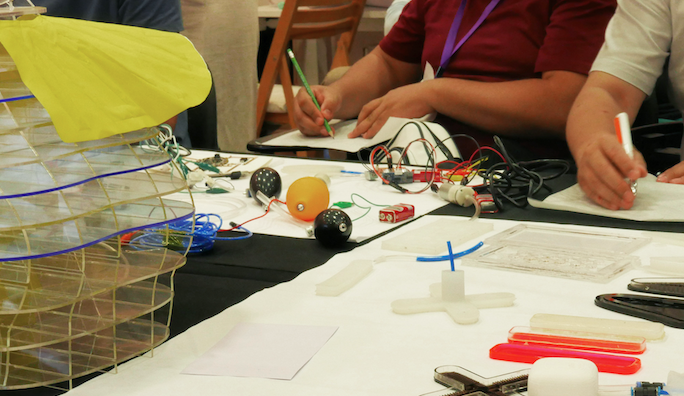 Soft Robotics Workshop
---
The Exhibition
Fabricademy 2019 Exhibition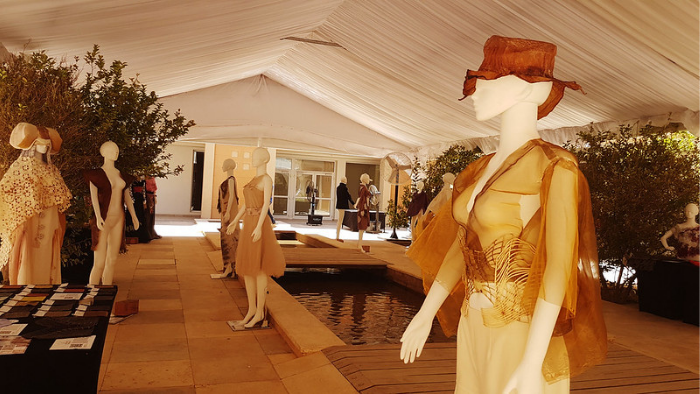 Fabricademy 2019 Exhibition
Fabricademy 2019 Exhibition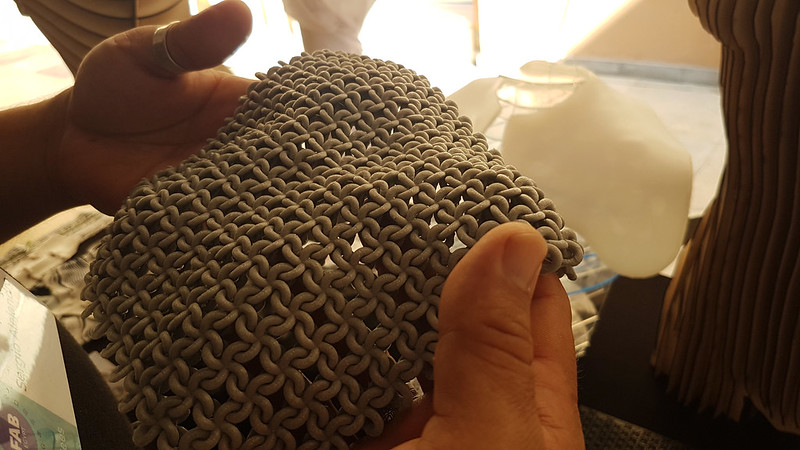 Fabricademy 2019 Exhibition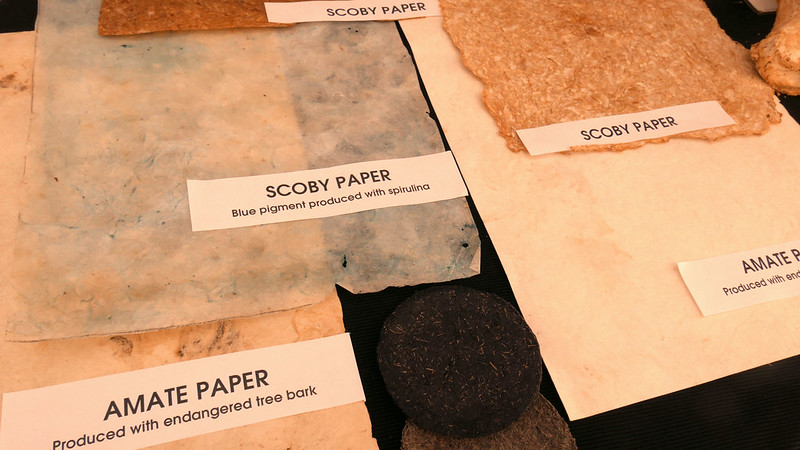 FabTextiles - Atlas of Biomaterials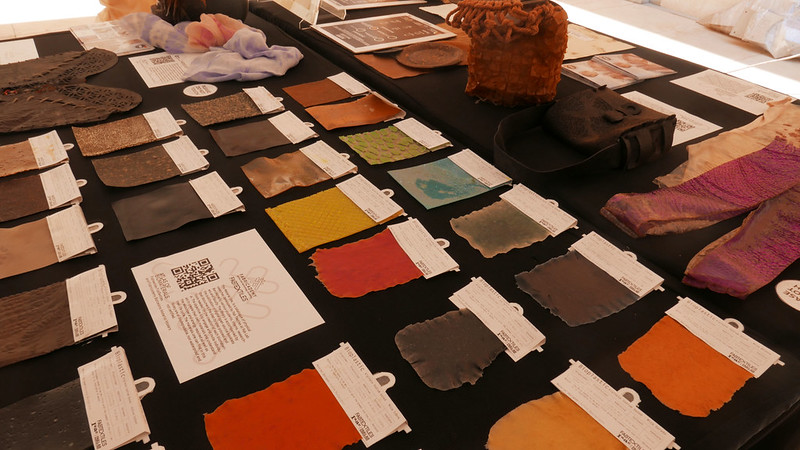 FabTextiles - Atlas of Biomaterials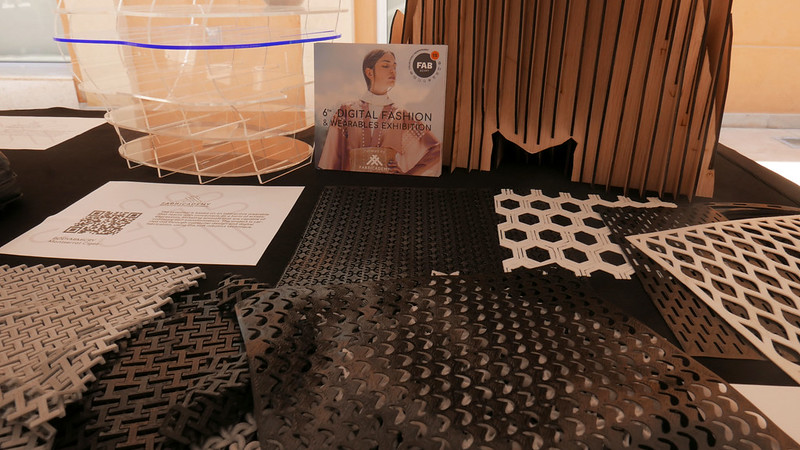 FabTextiles - 3D Printed Fabrics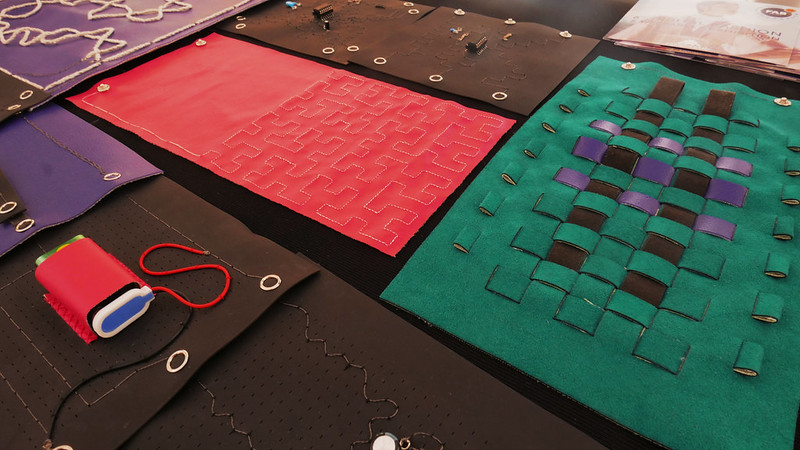 Jessica Stanley - Stitch-synth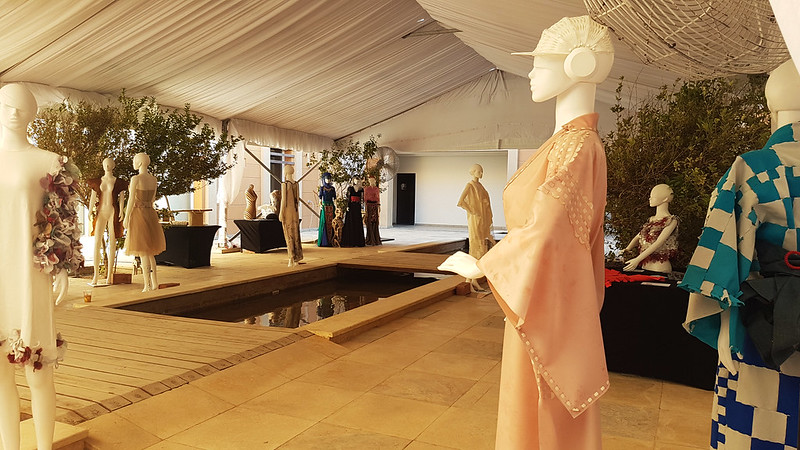 Fabricademy Exhibition 2019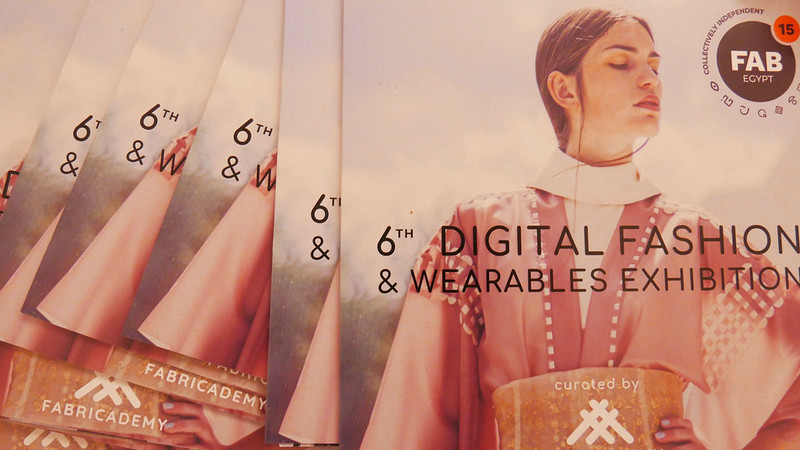 Fabricademy Exhibition 2019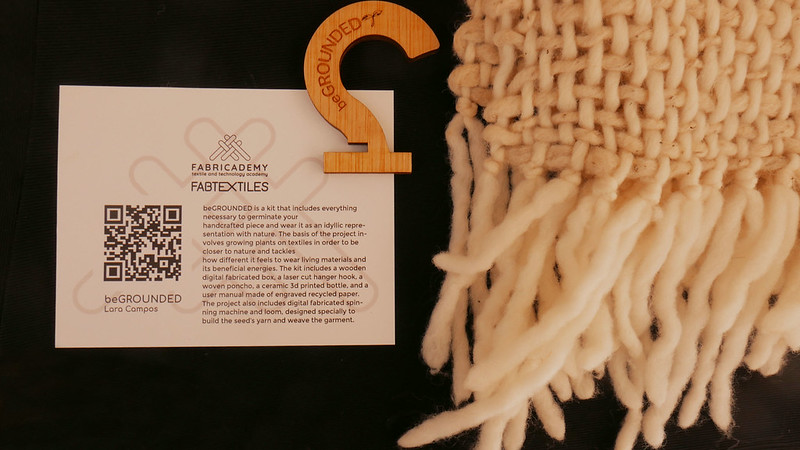 Lara Campos - BeGrounded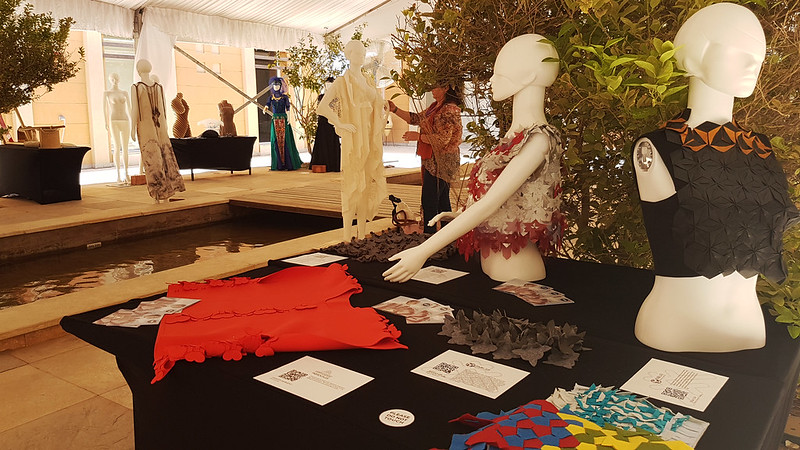 Fabricademy Exhibition 2019
---
Photo Credits: Fabricademy
---
Featured Designers & Projects
Jessica Stanley | Stitch-synth
Stephanie Santos | Fungi Couture
Irene Caretti | Spring
Jun Kawahara | Kimono++
Wanjiku Murigi | ONO Collection
Catherine Euale | Algae Warrior Top
Ana Correa - E-shoes
Lara Campos - Be Grounded
Teresa van Twuijver | Sleep Warrior
Angela Barbour - Rizhome
Betiana Pavon | Aurora Cap
Hsiang-Lin Kuo| This is escapism at its best
Roxana Rivero Castañeda| Innovative textiles of Peru
Surzhana Radnaeva | ReGrow
FabTextiles and BCN makers | Atlas of biomaterials
FabTextiles & Cristina Muñoz | Swimming in the plastic ocean
Lucie Ketelsen | Epiphyte
Nicolas Olmos | Leather Bag
Aurora Bourguignon and FabTextiles | Coffee Bag
Montserrat Ciges | Bodymimicry
Al Zahra'a Alomari | Silence Tapestry
Pia Schwaak | Flacket, The Flashing Jacket
Riina Oun and Helen Leigh | Leather Covered Unicorn Robot with Microchipped Control Glove
Lavoslava Benčić | Audible healing pressure points (AHPP)
Olena Kokhan | Modular Design Scarf
Valeria Pinedo | Closer
María Simón Fuente | Star Top
René Sultra et Maria Barthélémy | RétinA
Cecilia Stajano, Ilaria La Manna, Irene Caretti, Yuki Shiroyama, Matteo Viscogliosi, Kato Masakazu, Jacopo Diamanti | OBiTECH
---
Learn More: