We are very excited to present our first bootcamp for professionals, instructors and students!
40Hours of Hands on, Lectures and Tutorials at Fab Lab Barcelona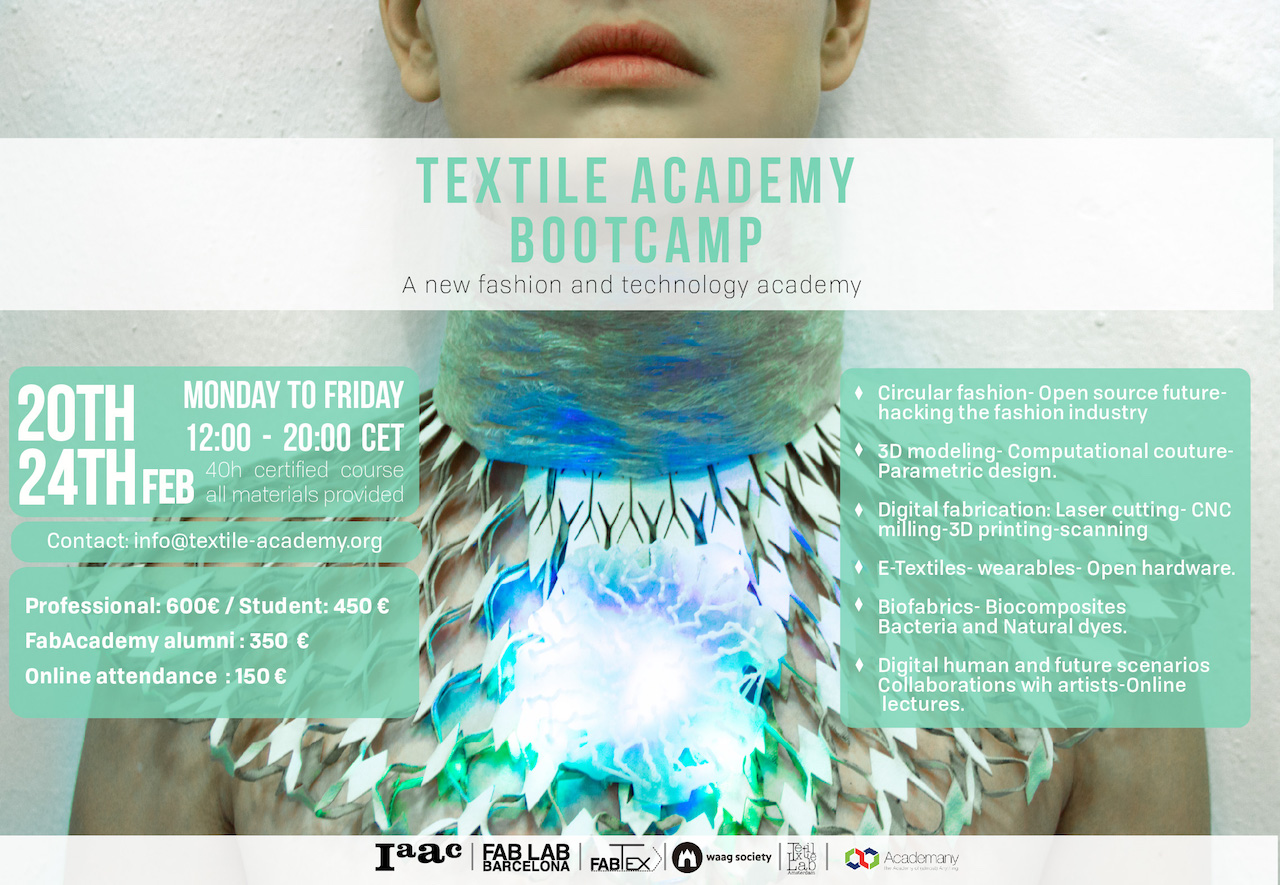 Textile Academy Bootcamp is an in depth intensive 5 days course meant for creatives, fashion and textile designers, both teachers and students and digital fabrication experts.
During the course participants will explore new possibilities and alternatives to the current textile and clothing manufacturing systems guided by technologists, textile and fashion designers, computational experts and other specialists in the field from all over the world.
When
20 - 24 February 2017 Monday - Friday 12:00-20:00
Where
Institute for Advanced Architecture of Catalonia
Fab Lab Barcelona
Pujades 102, Poble Nou
Barcelona 08005
Spain
See map
How to join
Please register using the form below:
Textile Academy Bootcamp Registration
Drop us a line at info@textile-academy.org if you need more information.
Fees