#Bioshades Event MARCH 15, 2018 + Exhibit. at Mazda Space, Barcelona
On the 15th of March, Textile Lab Amsterdam | Waag organized the #Bioshades Event, Workshop and Talk, streamed at the same time in the different European TCBL labs.
The workshop about the potential of dyeing with bacteria as a more sustainable solution for dying fibres and textiles was coordinated by Ista Boszhard and Cecilia Raspanti, founders of Waag's TextileLab Amsterdam.
During the day, participants, led by local instructors, learned how to extract colors from bacteria through a step-by-step process.
In the evening, Cecilia Raspanti, Nina Papakonstantinou, Roosmarie Ruigrok, Victoria Geaney, Thomas Hervé Mboa Nkoudou and Marleen Stikker spoke during the #TALK.
Read more about #Bioshades here
See all the photos here
---
At Maza Space in Barcelona, Anastasia led the local participants during #Bioshades workshop and talked about the future of the textile industry during the
FabTextiles Talk + Exhibition.
The Exhibition, between innovation and sustainability, soft fabrication and biology, hosted several projects by Fabricademy 2017 students of FabTextiles | Fab Lab Barcelona.
Fabricademy2017 student projects by FabTextiles / Clara Davis / Laura Civetti / Zoe Powell / Carolin Vogler.
Read more about #Craftingthefuture here
-

Photo credits: Clara Davis
Crafting the Future Event at Maza Space, Barcelona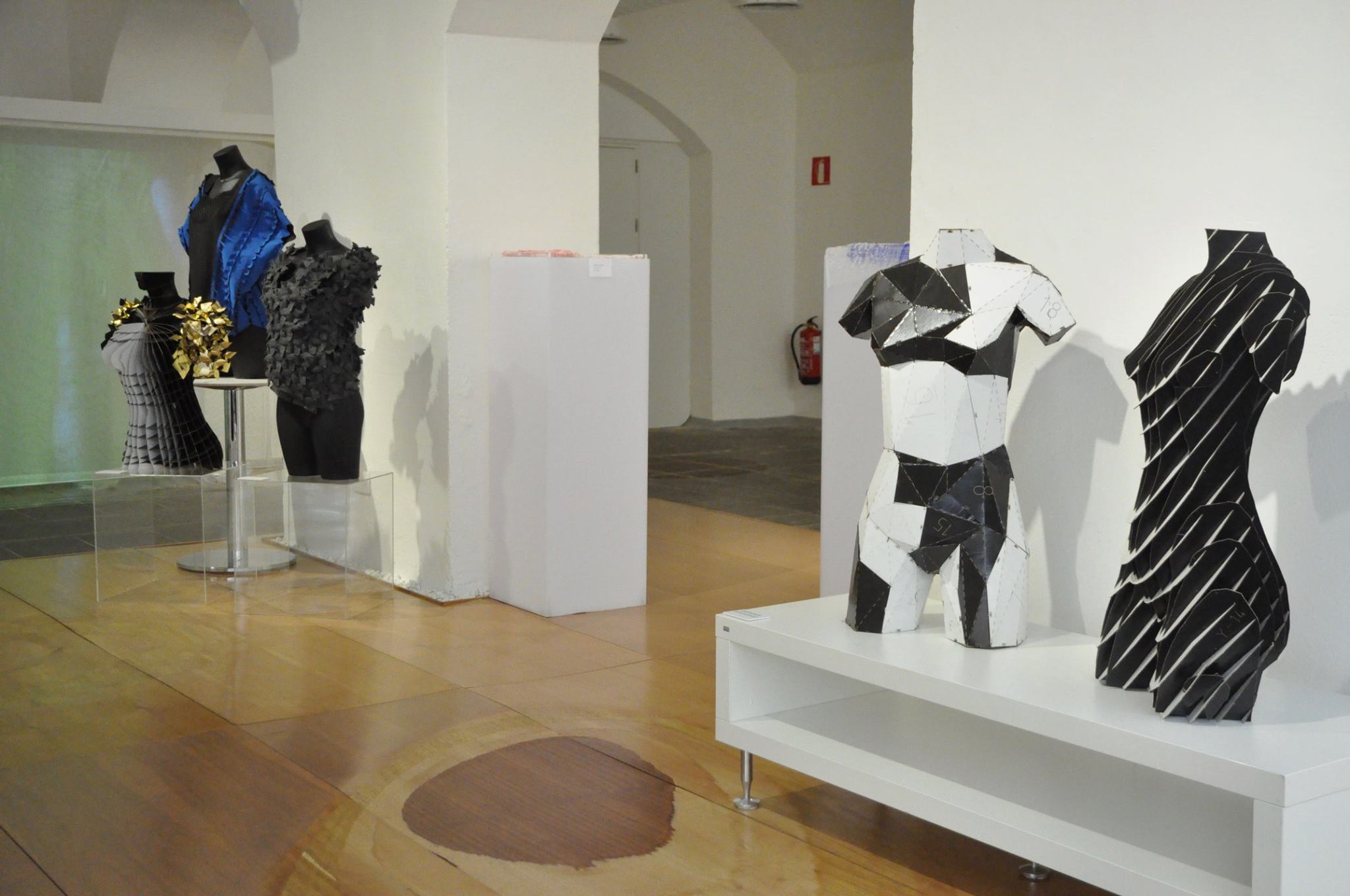 15-20, MARCH @Mazda Space Exhibition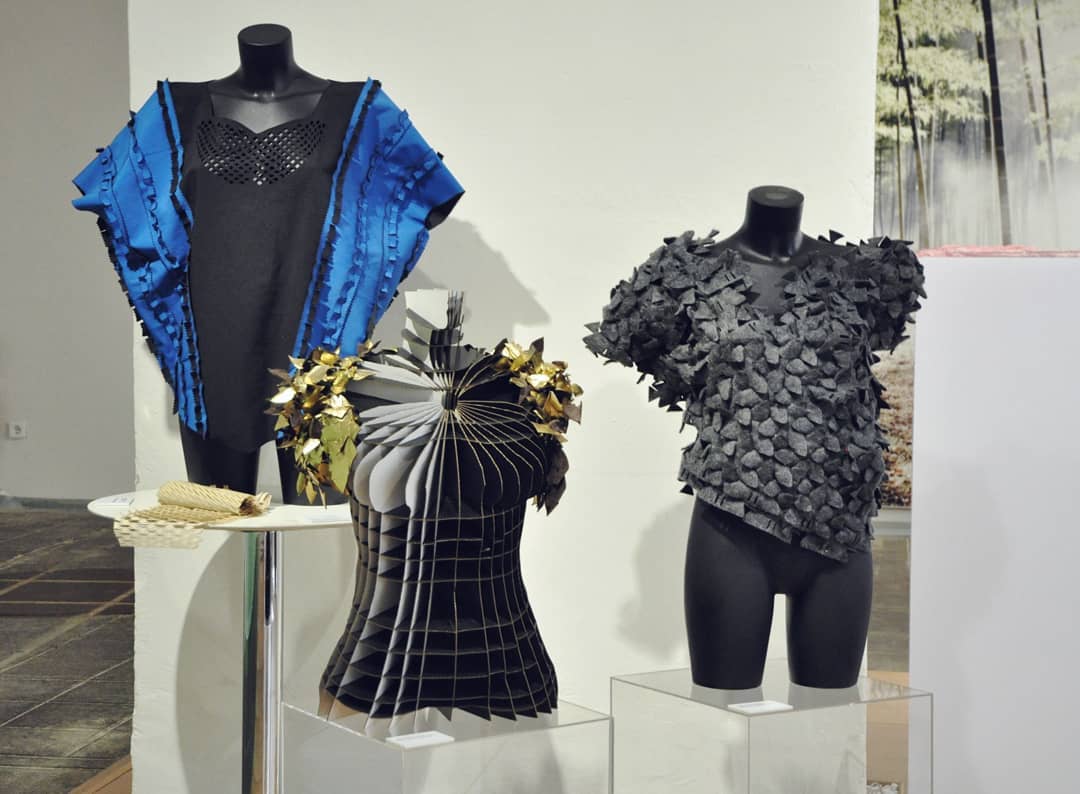 FabTextiles's seamless clothing top by Anastasia Pistofidou - Digital Body by Misha Orlandini - Seamless clothing pattern by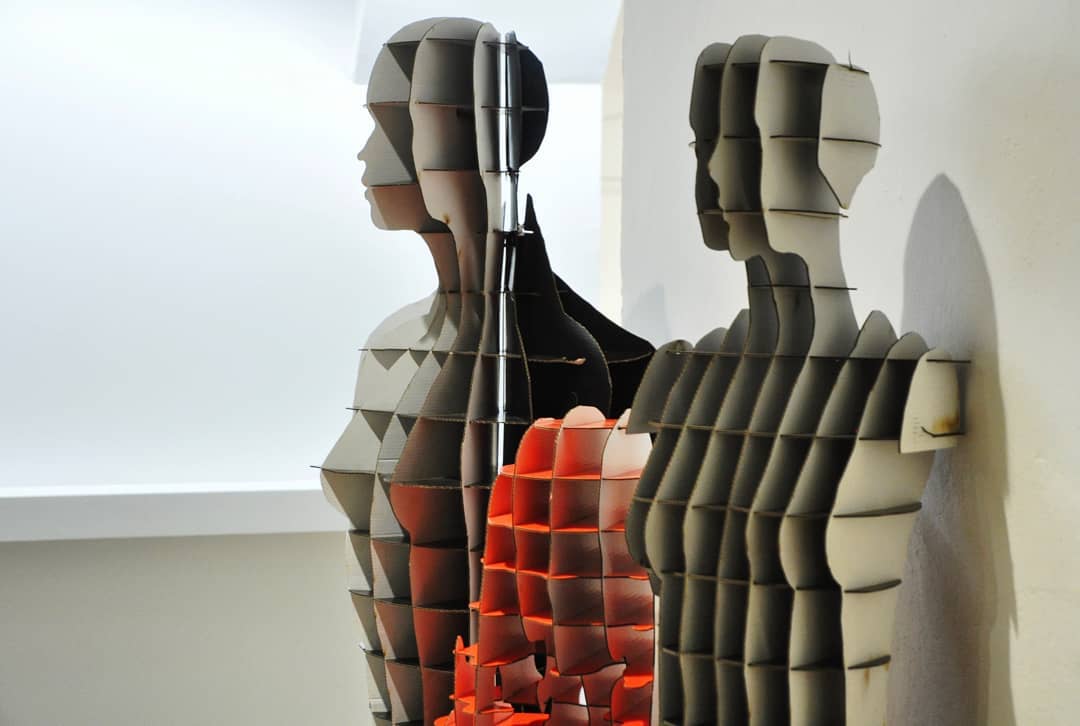 Digital bodies mannequins, Fab Lab Barcelona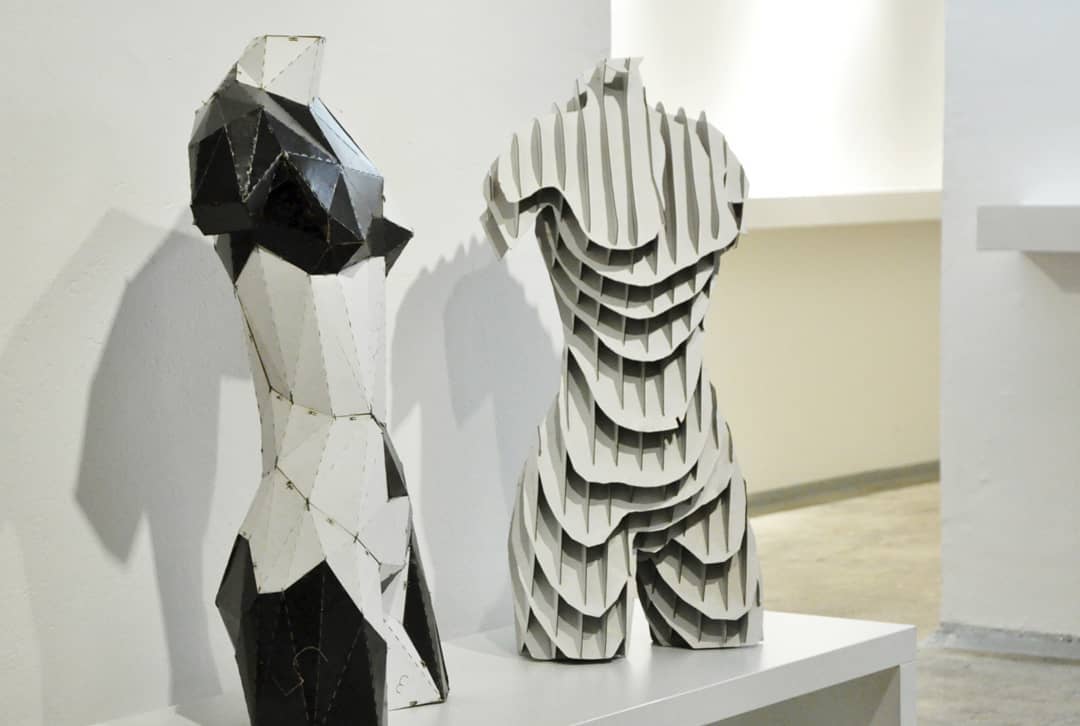 Digital bodies by Clara Davis and Carolin Vogler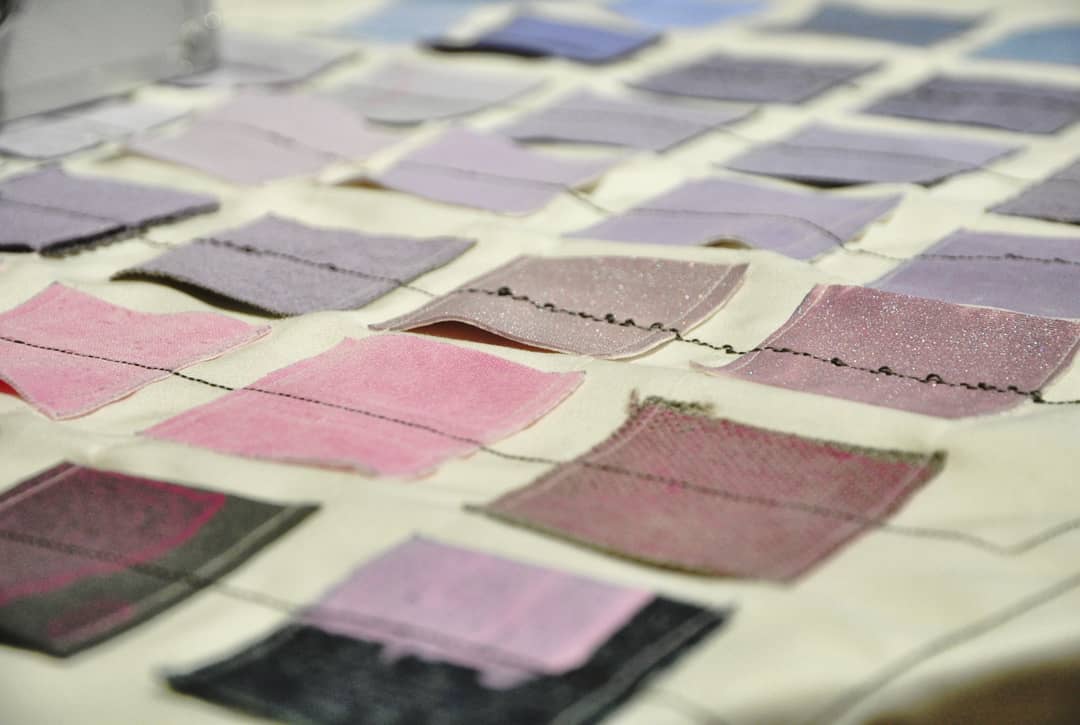 Thermochromic ink research, FabTextiles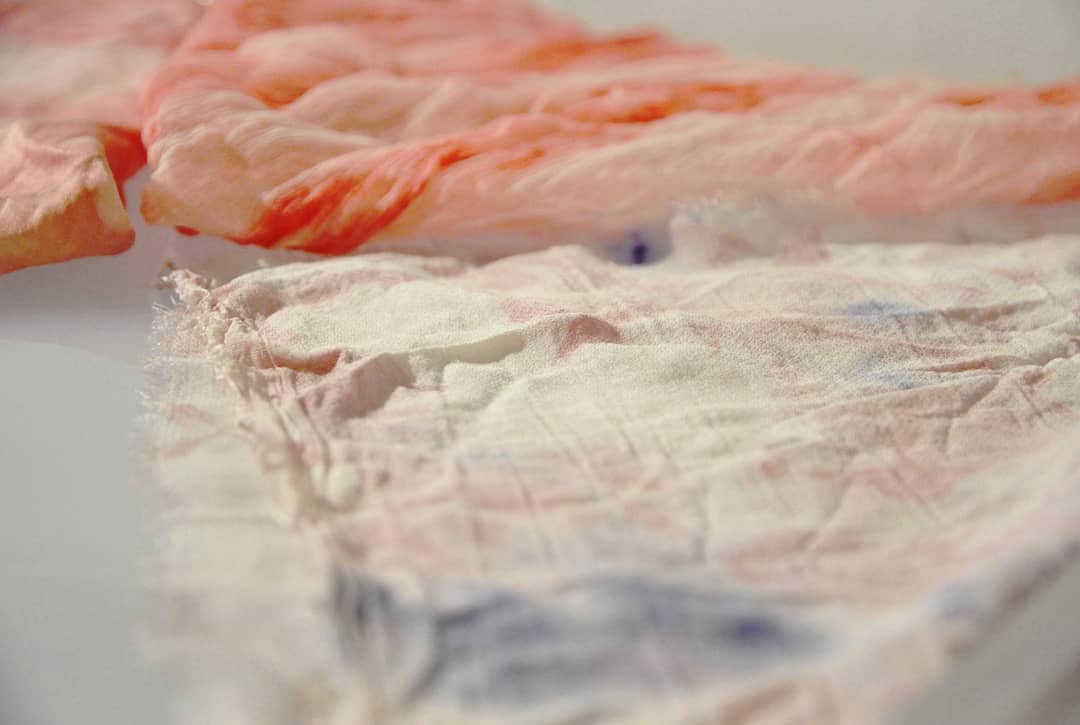 Bacteria Textile Dye by BioBabes, Fab Lab Barcelona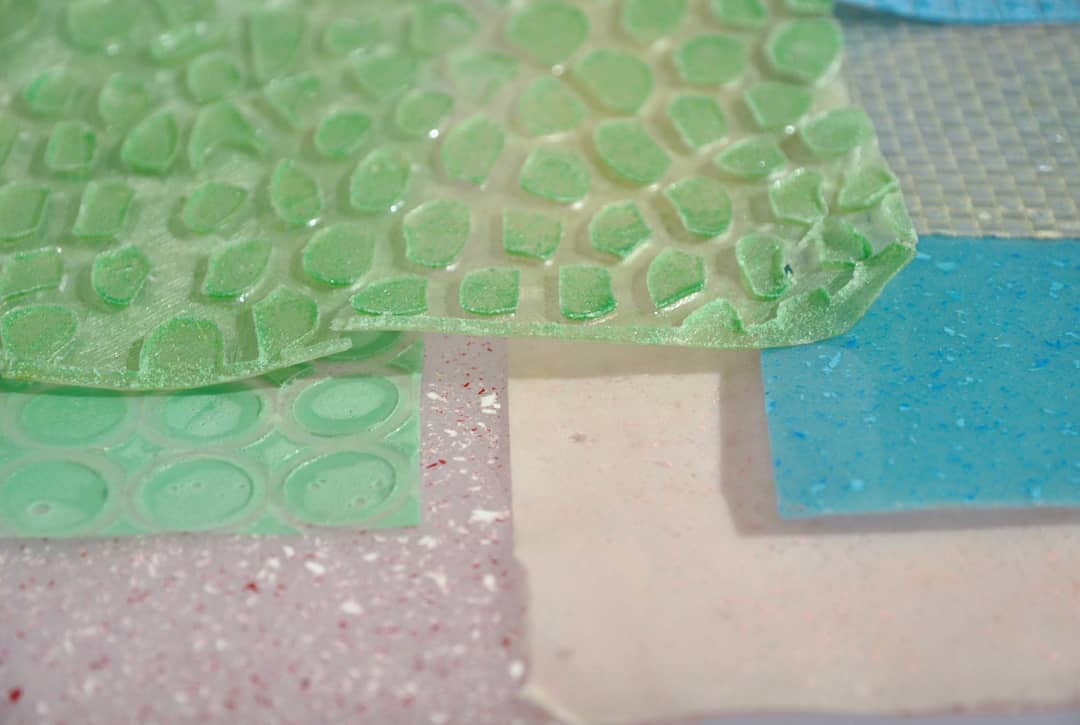 Bioplastic research by Clara Davis, FabTextiles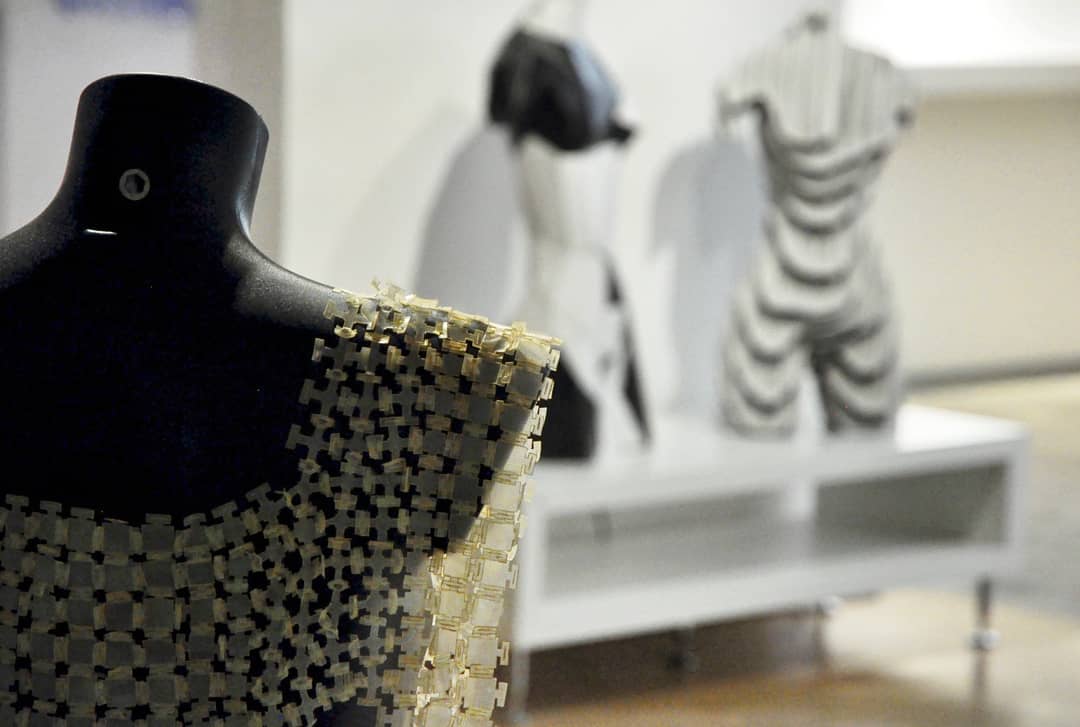 Laura Civetti's bioplastic "Kimono"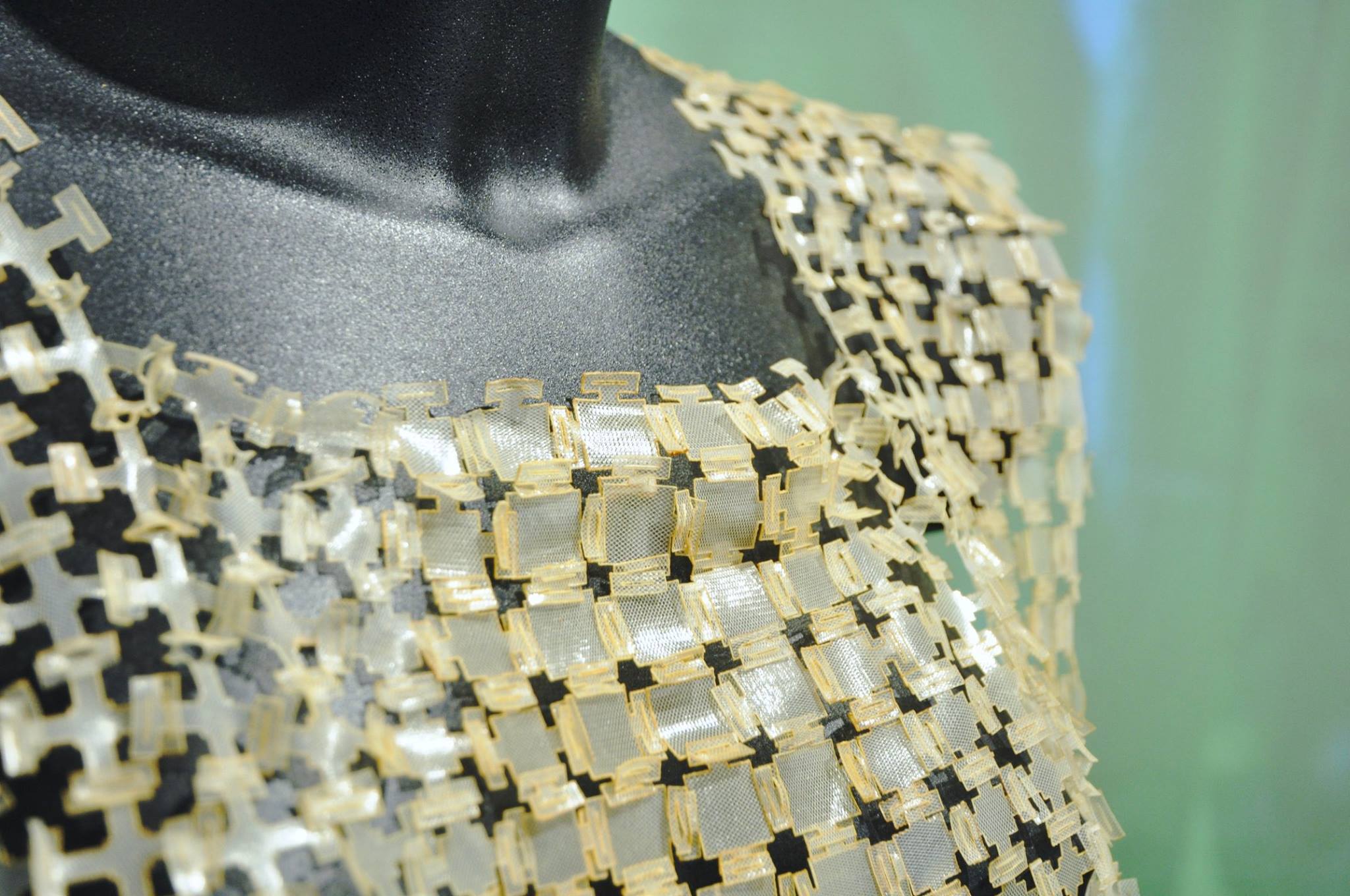 Laura Civetti's "Kimono" - Bioplastic dress by parametric module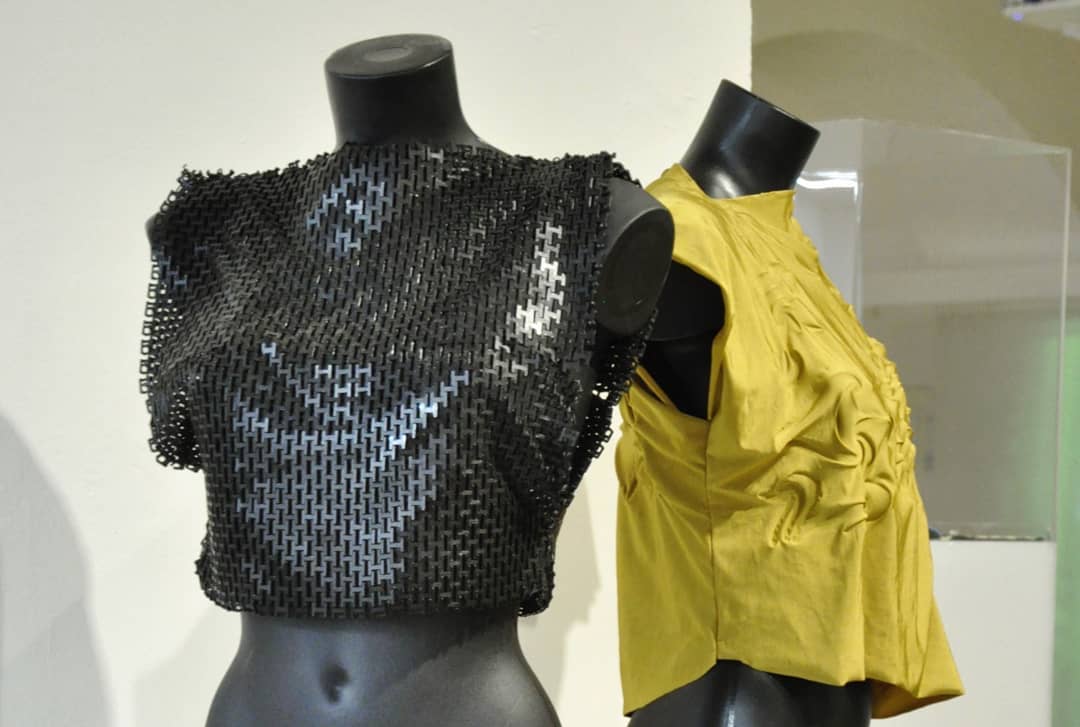 Fabtextiles's 3D Printed Top by Anastasia Pistofidou
Project by Carolin Vogler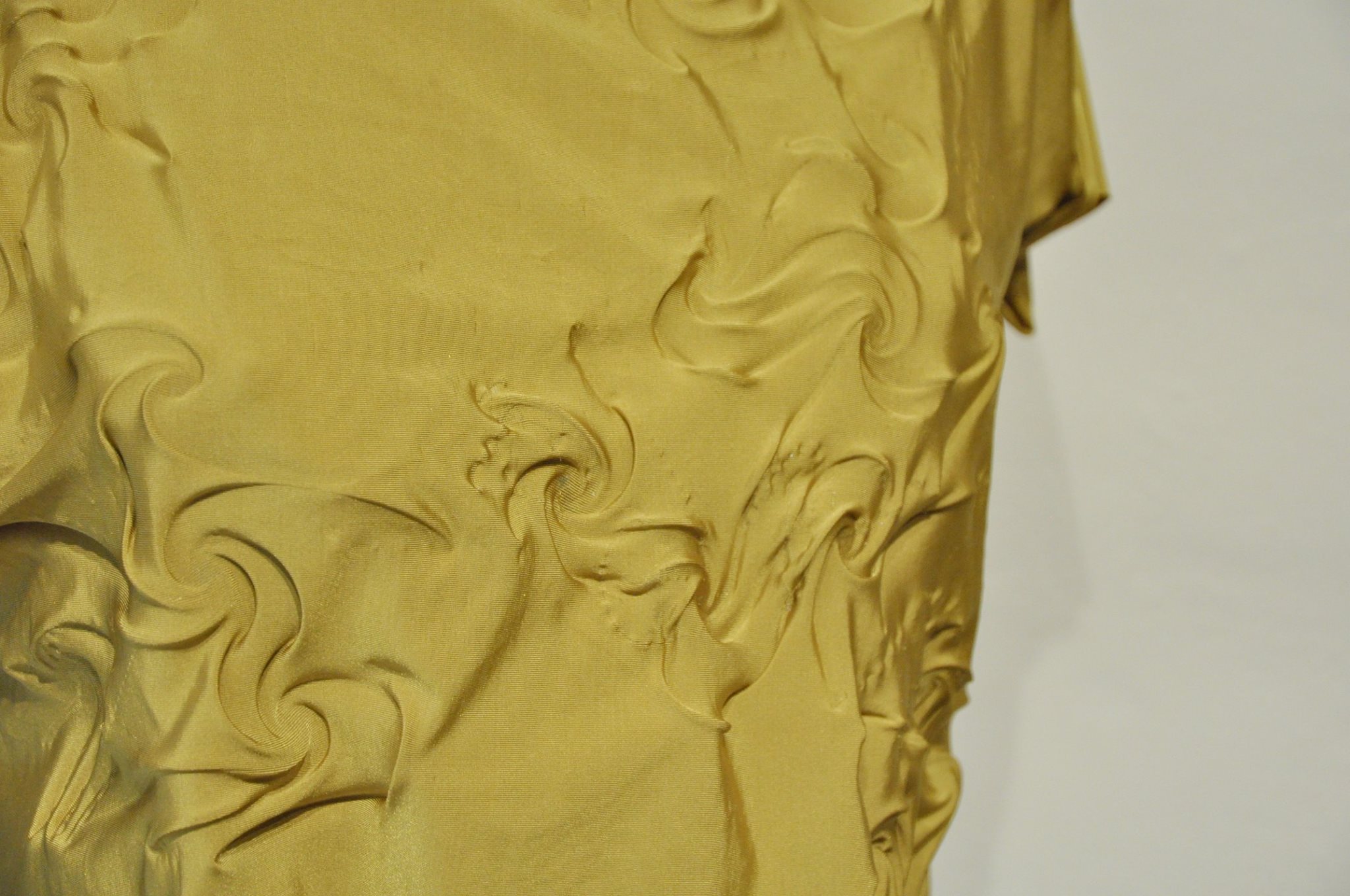 Project by Carolin Vogler in Fab Lab Barcelona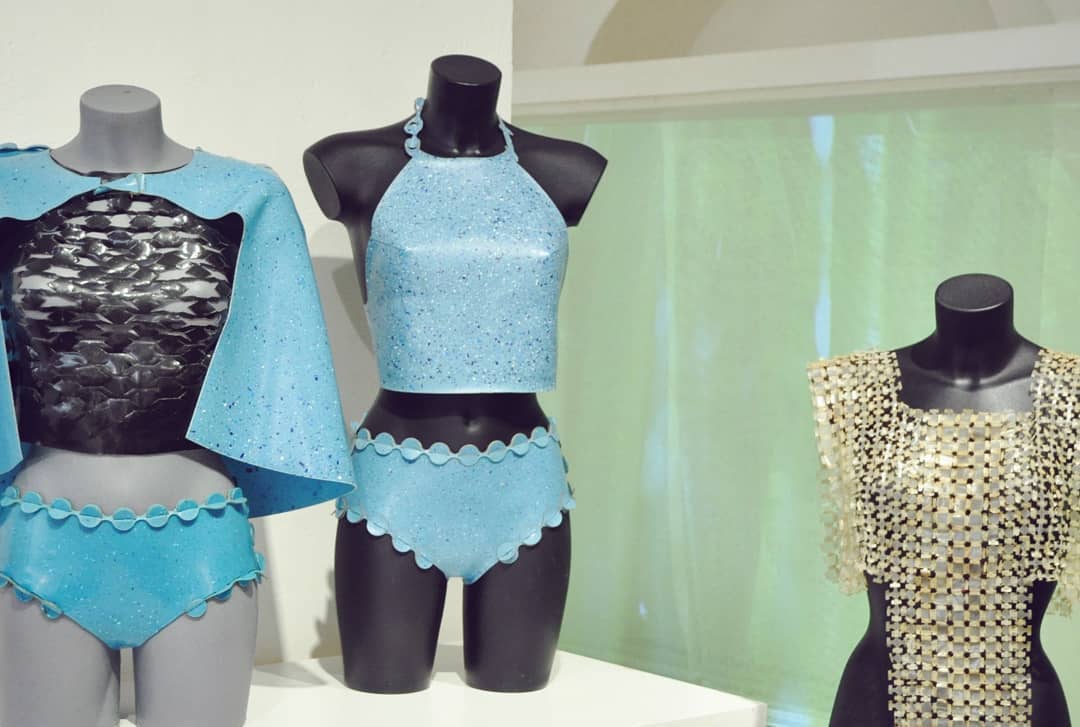 Fabtextiles's Bioplastic Wunderpants and Activated Charcoal Top
Team: Clara Davis, Anastasia Pistofidou, Mohamad Atab.
Bioplastic "Kimono" by Laura Civetti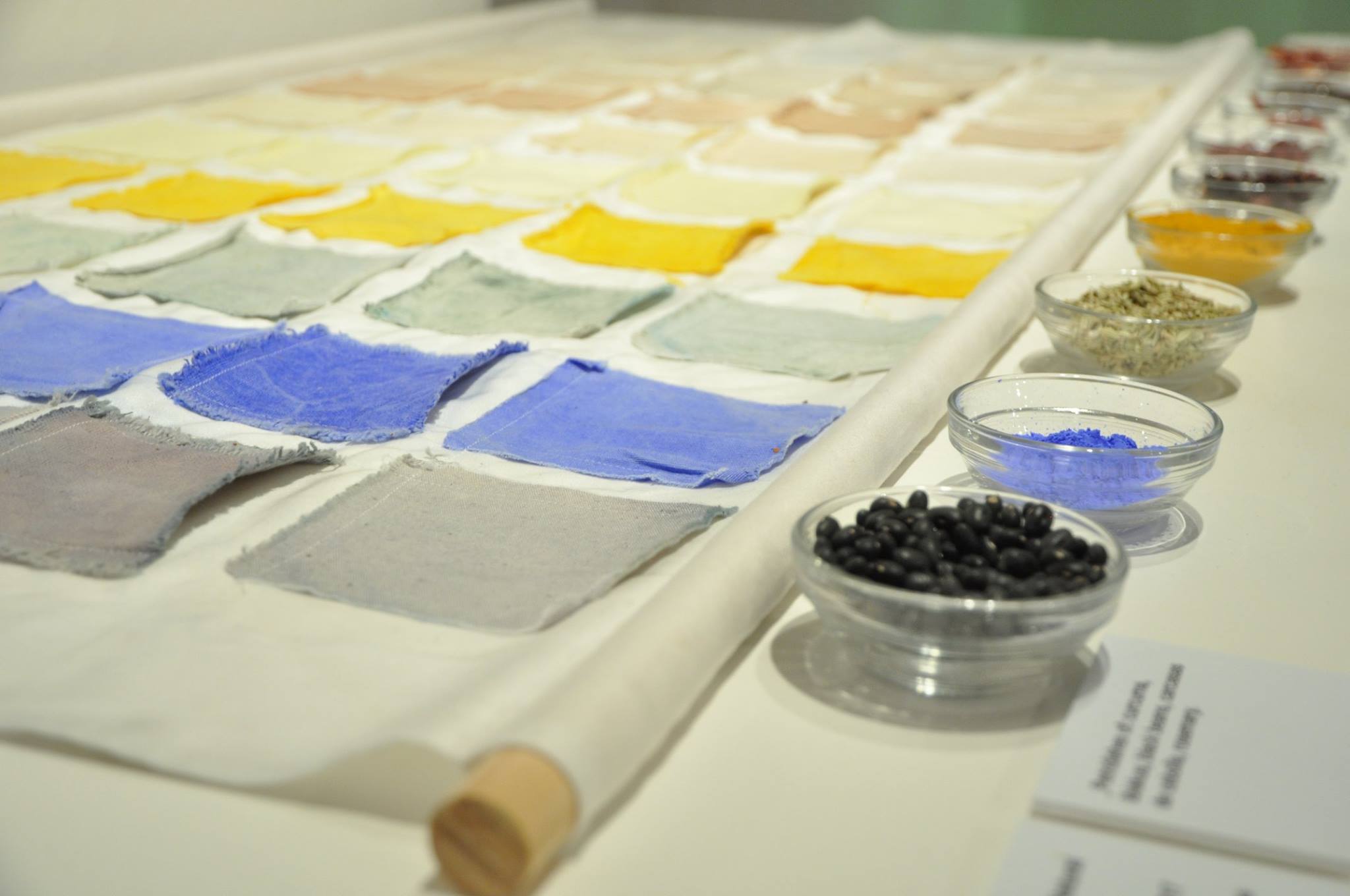 Natural Dyes samples, FabTextiles, Fab Lab Barcelona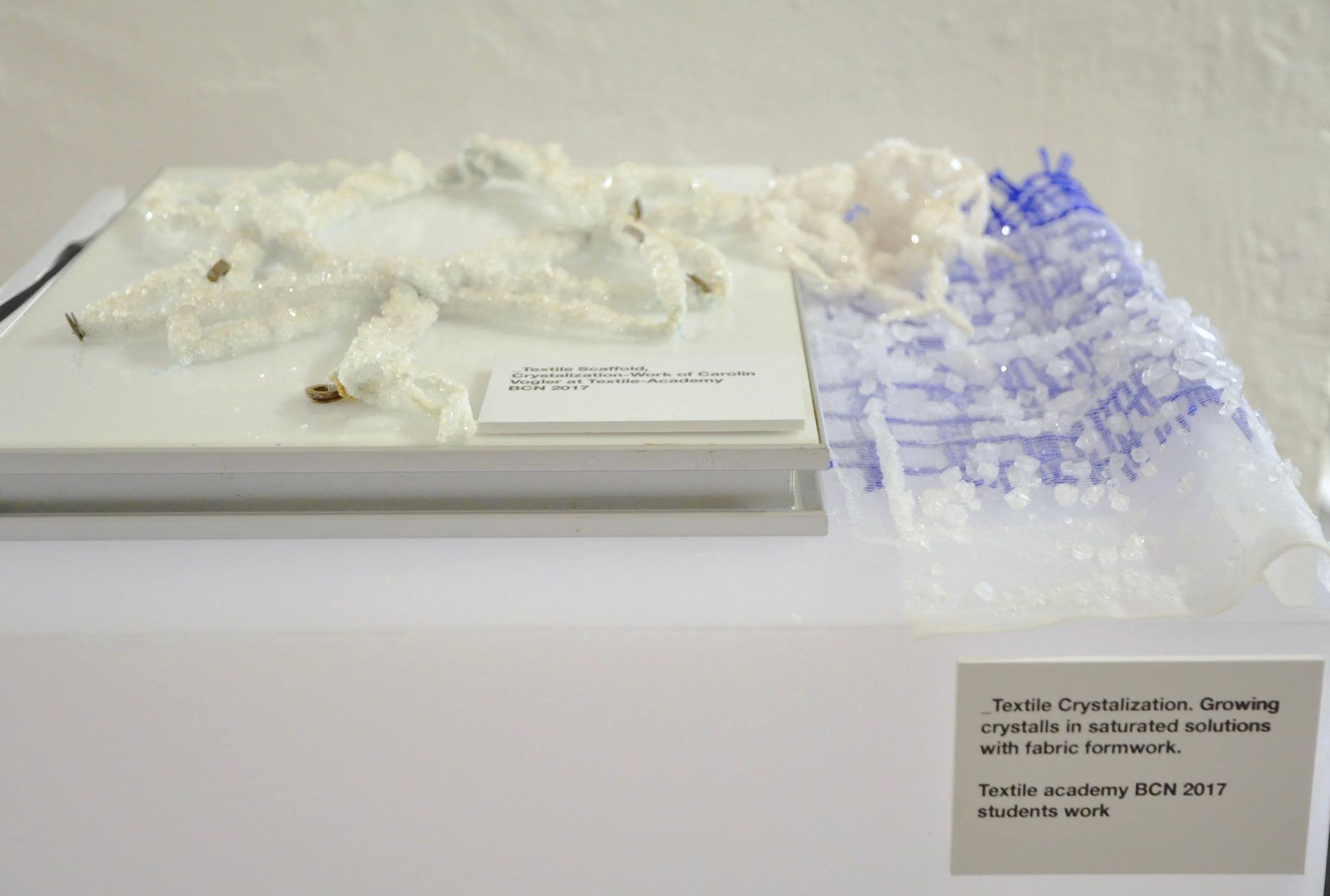 Textile Crystalization, Growing crystals in saturated solutions with fabric formwork.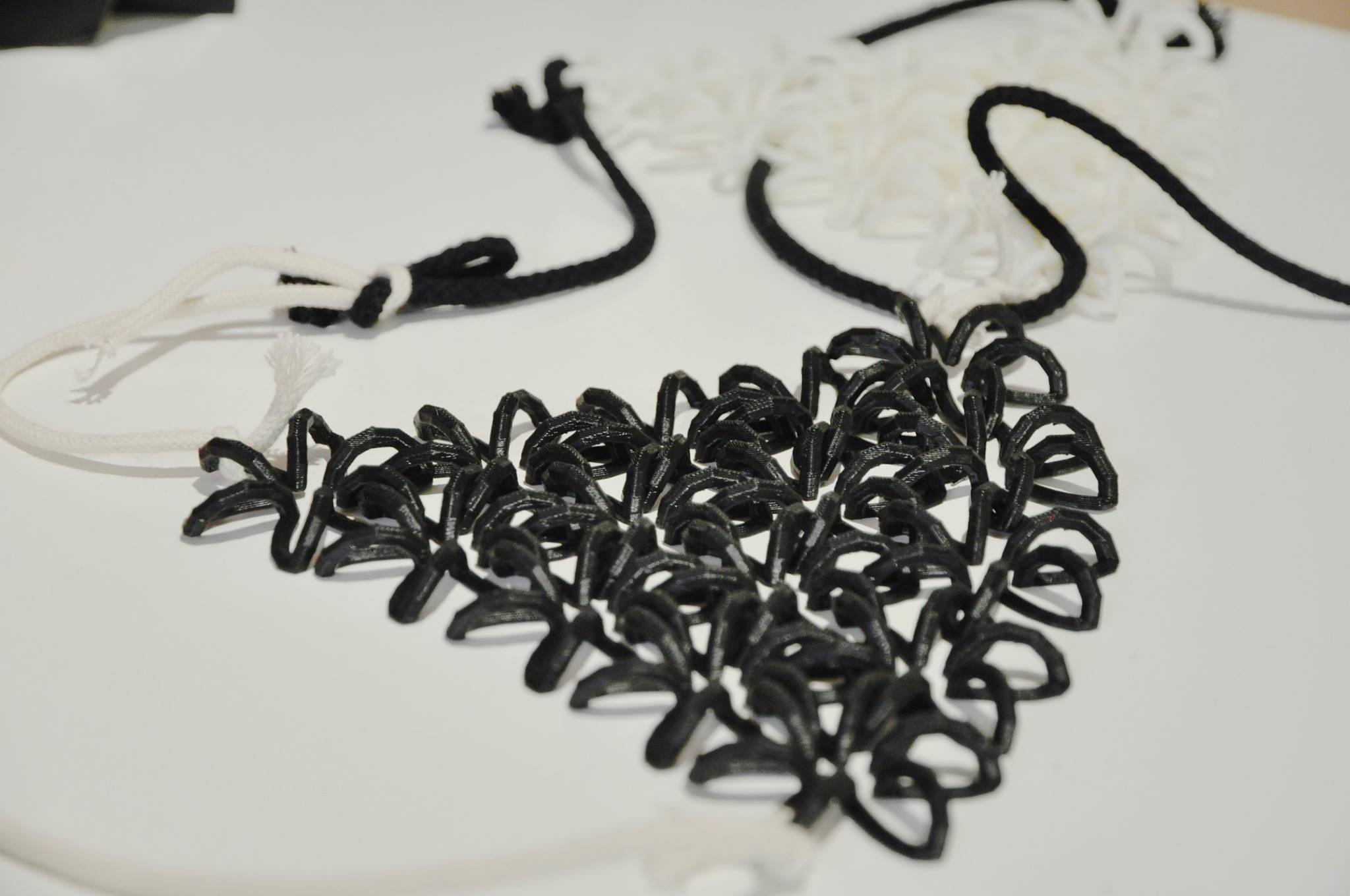 3D prtinted garments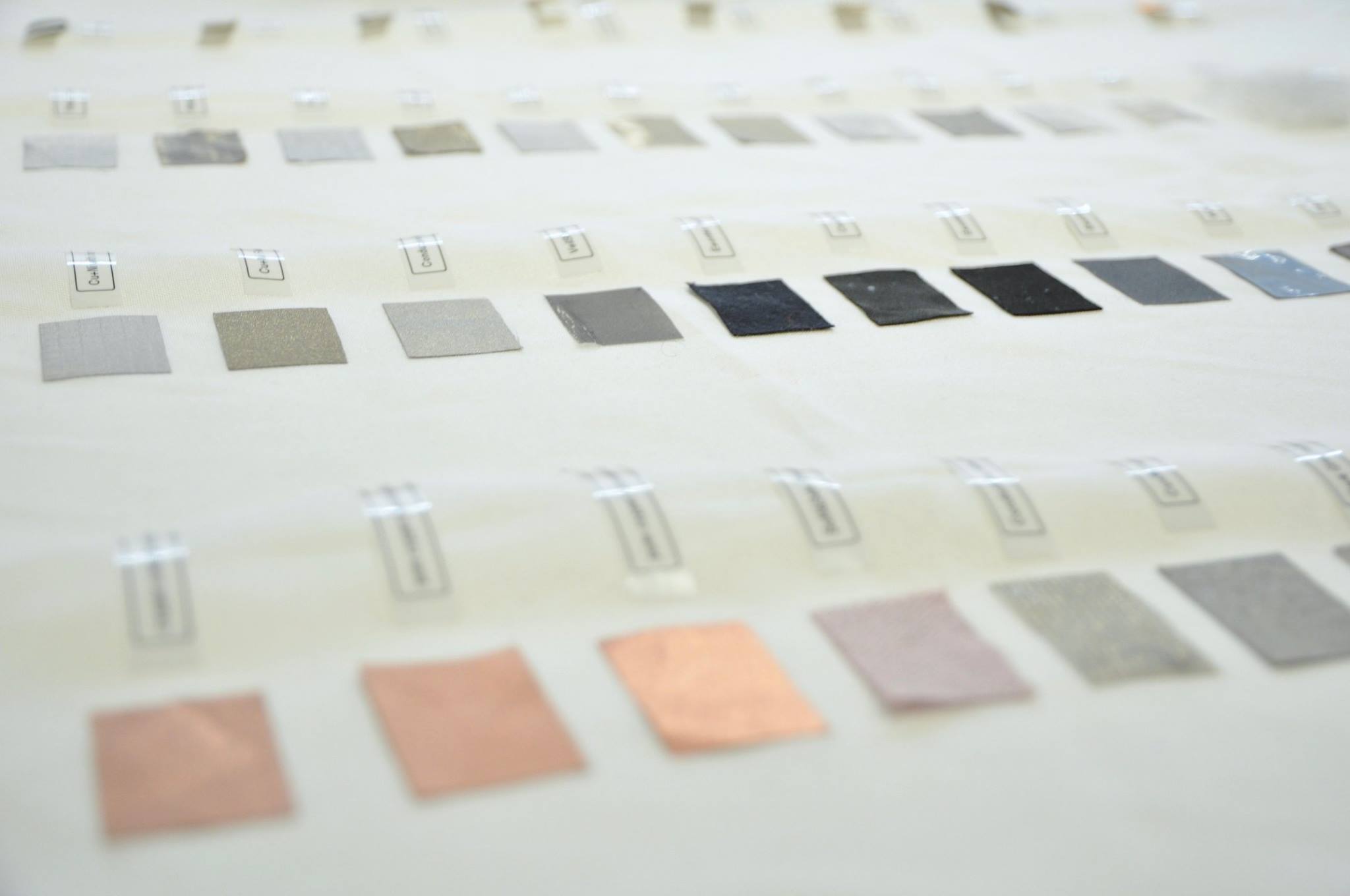 Conductive material research, Fab Lab Barcelona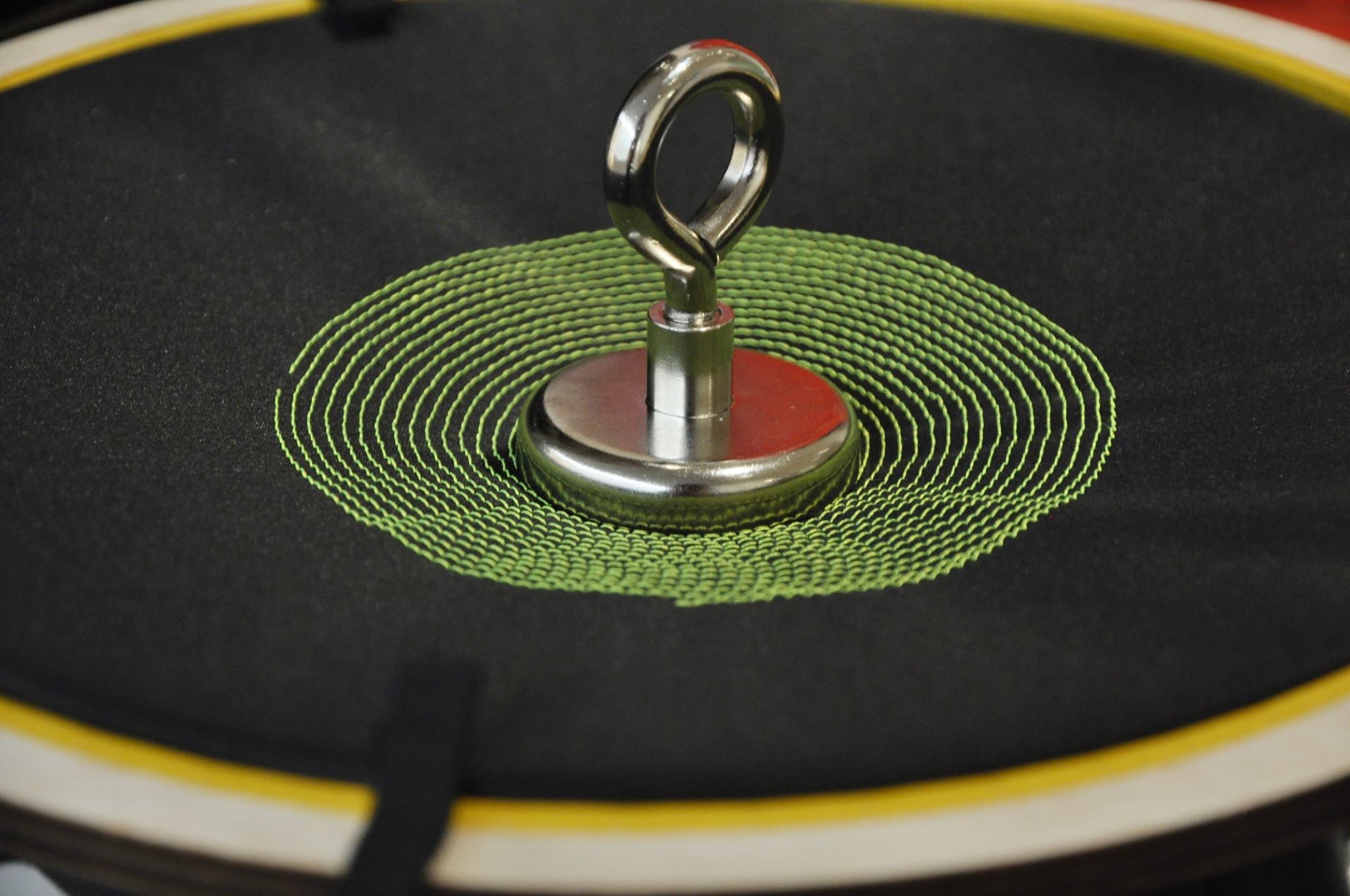 E-Textiles, FabTextiles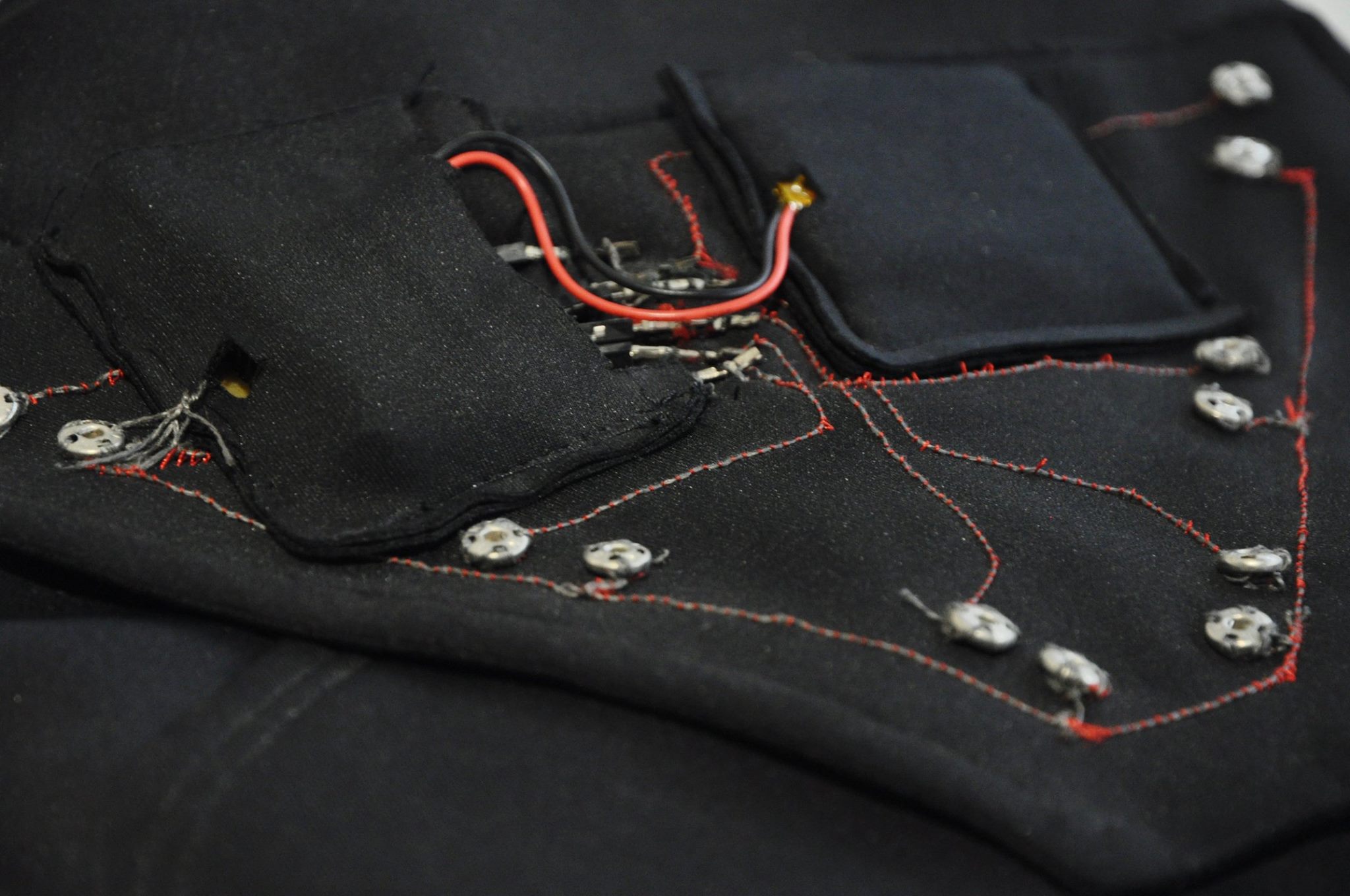 E-textiles, Cristian Rizzuti and FabTextiles, Fab Lab Barcelona
---
Upcoming Events:
Check out our next Bootcamp!
Textile Academy Bootcamp 2018, 7-11 MAY 2018 @WEMAKE, Milan (IT)
If you are interested in joining or participating with your lab to the program, write us at info@textile-academy.org